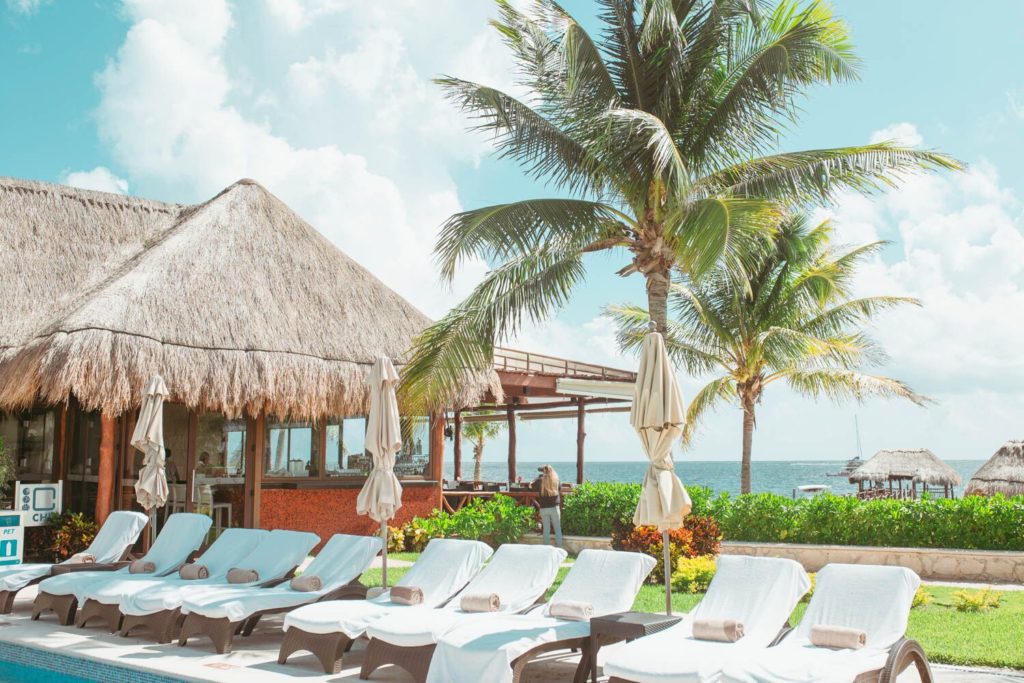 DID YOU KNOW THE AVERAGE TRAVELER spends 60 hours planning their next vacation?
Let a Luxevo Vacations Travel Specialist free up your time to do what you do best because building a client's vacation is what we do best!
Many don't realize that when you hire a travel agent to book your vacation, you aren't being charged a fee for their expertise. The supplier pays us so you don't have to.  With that being said; there are some things to keep in mind.
Keep an open mind
Our job is to make your dreams come true.
The three E's of Travel….  Experience, Expectation, Expense.
Your answer to these questions will give us a good idea of what you're looking for, and make a professional recommendation. Remember, we've been to these destinations and have first-hand knowledge of what that destination has to offer.
Air itineraries 
Travel agents know the essentials to booking flights that are the best value.
So often, we have clients that refuse to fly certain airlines; either because of a bad experience or their extra fees.
We want you to spend your time enjoying your vacation and not on an airplane or sitting in an airport due to long connections.
It's important to see the whole picture; and we help you do just that.
Would you drive 3 hours to save several hundred dollars on a flight that is non-stop both directions? Or is convenience worth the price? 
Did you know that the airlines with extra fees are actually less expensive (including the fees) than most other airlines? Did you know there are charter flights out of select airports across the nation?
We KNOW this information.
So, when we show you options for flights, we are providing you with the best options to make your traveling experience a breeze.
Online booking engines
Such as Expedia, Travelocity, and many other… unfortunately CHARGE FEES!
They are hidden, but they are there.
Why would you book your vacation with an online agency that doesn't specialize and train travel agents?
These booking engines may pull up a rate that is less; but when you dig into the specifics of the reservation; your flights are impossible, times are limited, and they DO NOT guarantee a certain room category. You may arrive at your destination expecting an ocean front room, and end up in the lowest category.
Did you know we will match whatever you find online apples to apples?
When you get bumped from that ocean front suite, will the thousands of online "agents" be there to help? No. But we will.
In fact, we have relationships with the sales team at the resorts. Usually a phone call from a reputable agent is all it takes to ensure your satisfaction!
International travel
Do you know the passport and visa requirements in the country you are traveling to?
Perhaps you are going to tour Europe. Every country is different. Some countries will deny entry based on your criminal past, even just a DUI. And while you aren't required to hold a passport for cruise travel; we highly recommend having one. If something happens at one of your ports of call, you won't be able to board an airplane back to the United States without a passport.
Ask the expert and be informed!
Travel insurance is so important!
We want to protect YOU and your investment.
So, when we offer you travel insurance, it's because we care.
Keep in mind that something could prevent you from going on your vacation and we want to be able to get you all your money back, if something were to happen.
For your next trip, call a Luxevo Vacations Travel Specialist!
"We are committed to providing you with the most premium travel experience you have ever had. We'll ensure you are duly informed of everything you need and have a safe and relaxing vacation that will fulfill your needs."
Julia Chapman
Luxevo Vacation Travel Specialist