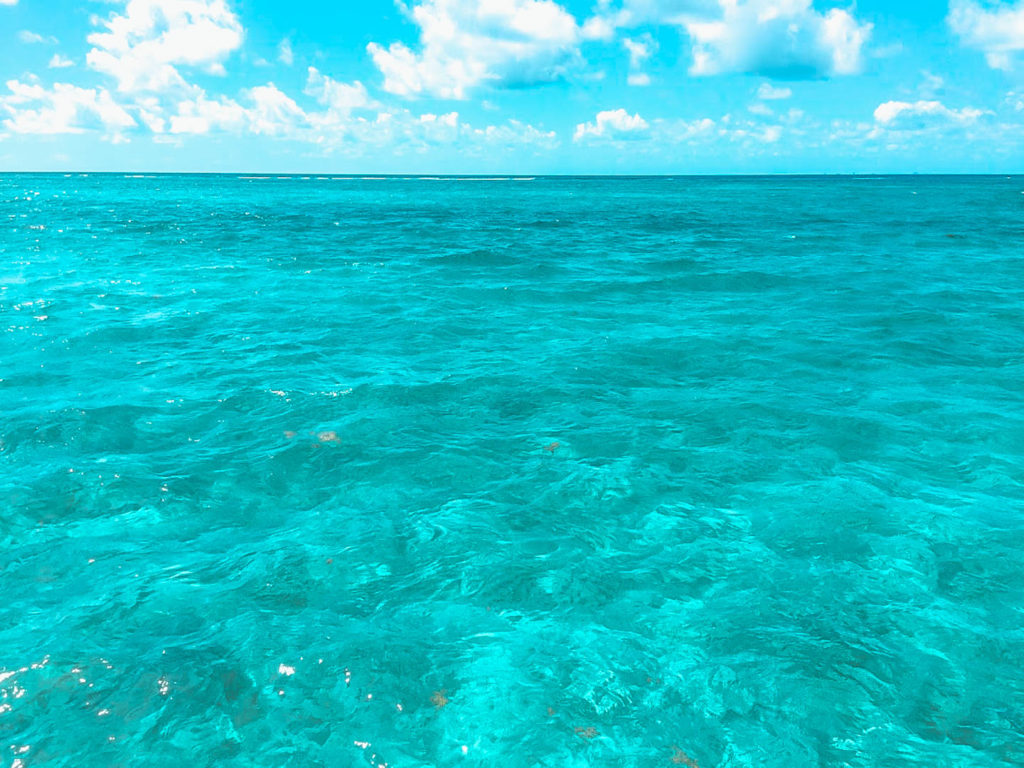 EVERYONE LOVES DISCOVERING NEW BEACHES. There's just something about stepping onto the sand, staring out at the grand ocean, feeling the breeze on your face, and sun on your skin that gives a sense of liberation. And because we eat, breath, and live beaches, we provided you with the 10 best beaches in Mexico that everyone needs to explore at least once in their lifetime.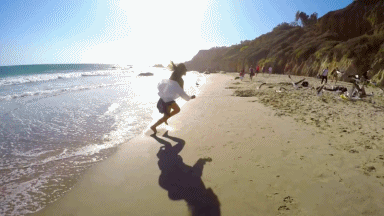 This popular destination spot is located on the Yucatan Peninsula and has a reputation for bringing in "Spring breakers" and tourists because of the infinite shades of blue of the ocean, there is a wide variety of aquatic activities, like some of the best scuba diving, centuries of Mayan history, and a lively atmosphere! Cancun is 14 miles of dream-like, white sand beaches that overlooks the gorgeous Gulf of Mexico and remains warm all year round, minus a few rainstorms.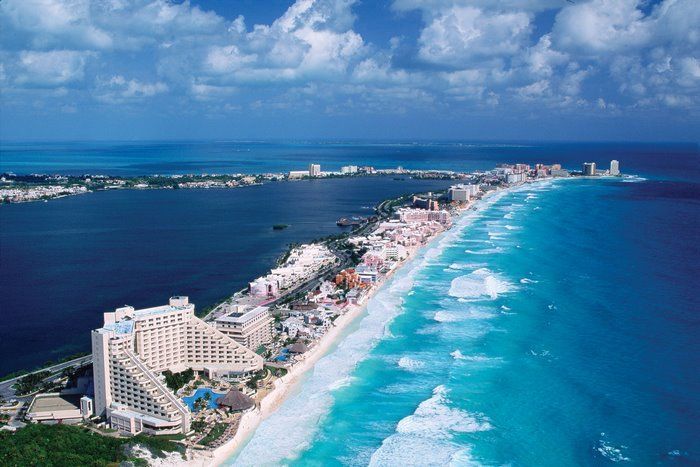 This growing coastal town along the Yucatan Peninsula is known for its palm tree-lined beaches, white sands, tranquil waters, and coral reefs. This is still a touristy area because it is located in the Riviera Maya, which is filled with all-inclusive resorts, but you still get to experience the unique culture of this chic town.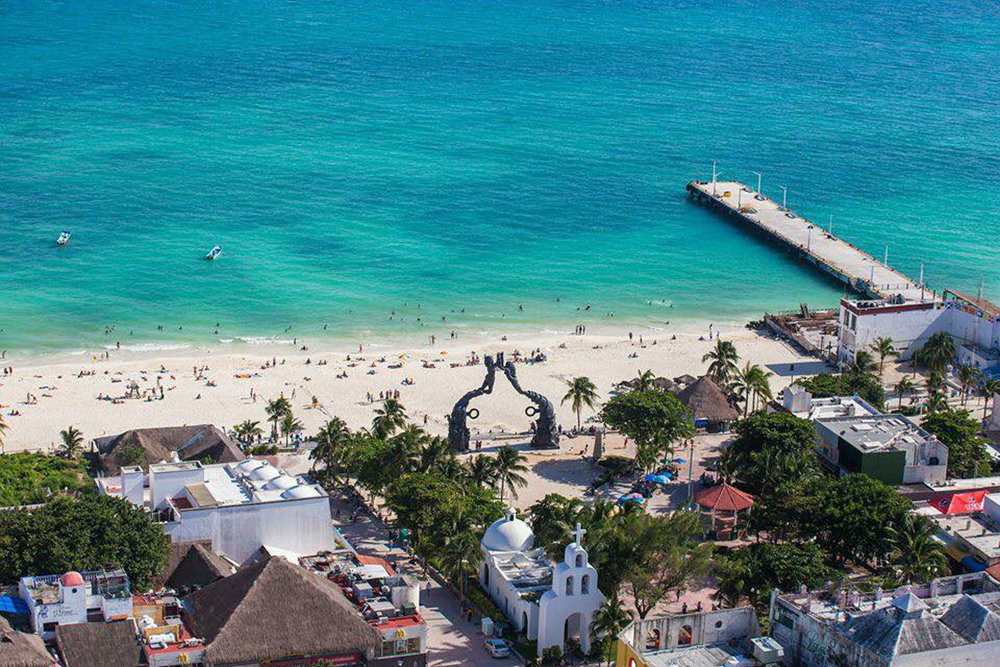 This bohemian beach is the first beach outside of the tourist locations. You get to enjoy the bluest water and soft sands, but also get to experience peace and quiet because it's about 90 minutes from Cancun, giving you that freedom to get away from chaos, while still being able to explore the lively atmosphere. You feel a sense of privacy and solitude on this little strip of paradise.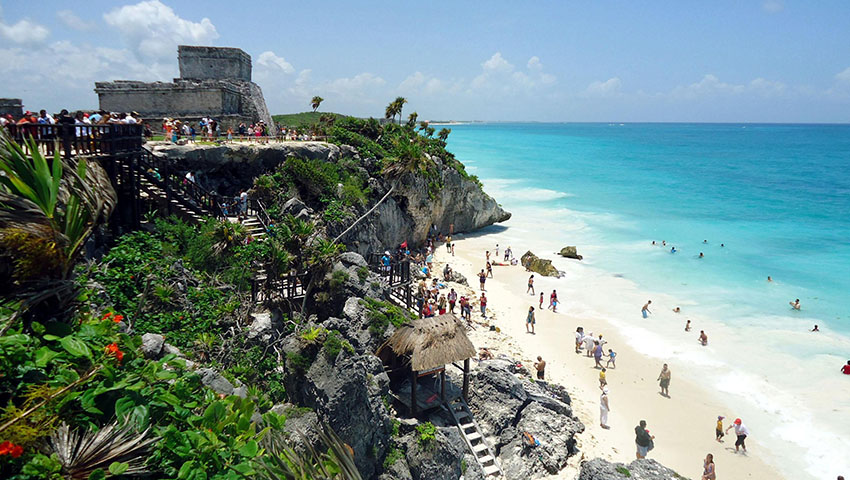 This delicate secret in Mexico is settled on the coast of the Yucatan Peninsula, 30 minutes outside Cancun. Thankful, it is an unfamiliar spot, so it keeps all the "spring breakers" away. Wandering into the world of Maroma, you get to enjoy serenity, warm transparent waters, white sands, and rich tropical foliage.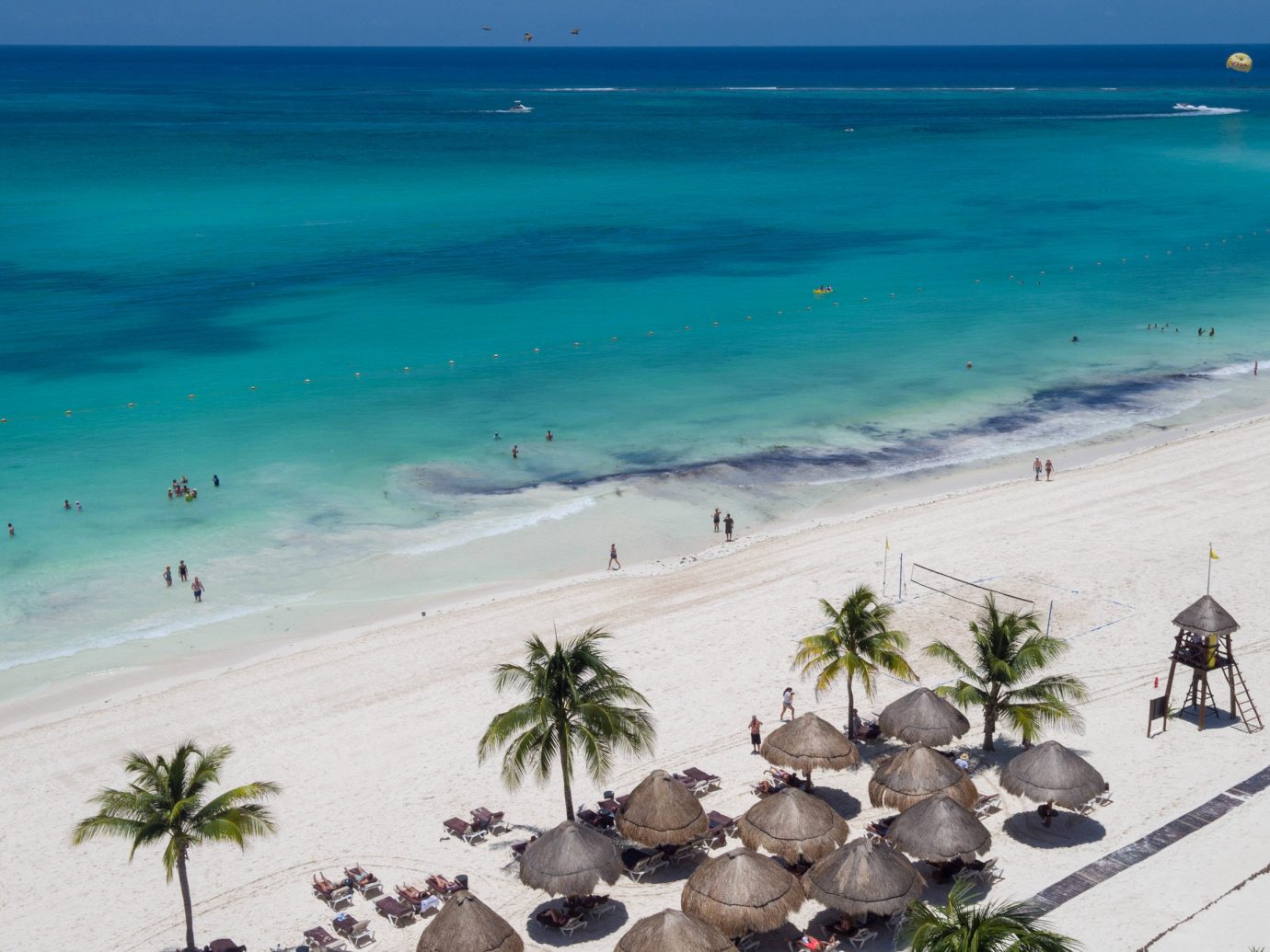 This little island known as "Land's End" is situated between Cabo San Lucas and San Jose del Cabo which is located at the southern tip of Mexico's Baja California Peninsula. You get a full contrast of the natural beauty of tranquil waters, fiery deserts, and exploratory mountains.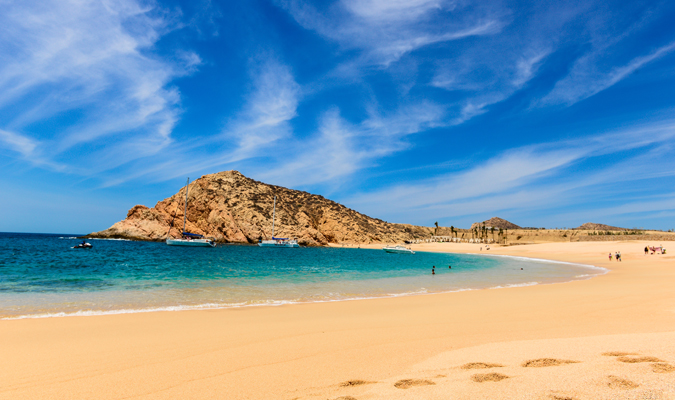 This island, along the Sierra Madre Occidental Mountains, is the ultimate surfing spot in Mexico. Because of the strong pressure under the water, this is the only beach that produces big enough waves for surfers to get adventurous and for newcomers to take surfing lessons. This quiet little spot over the last 10 years has built up due to the high demand of wanting to take surf lessons while in Mexico.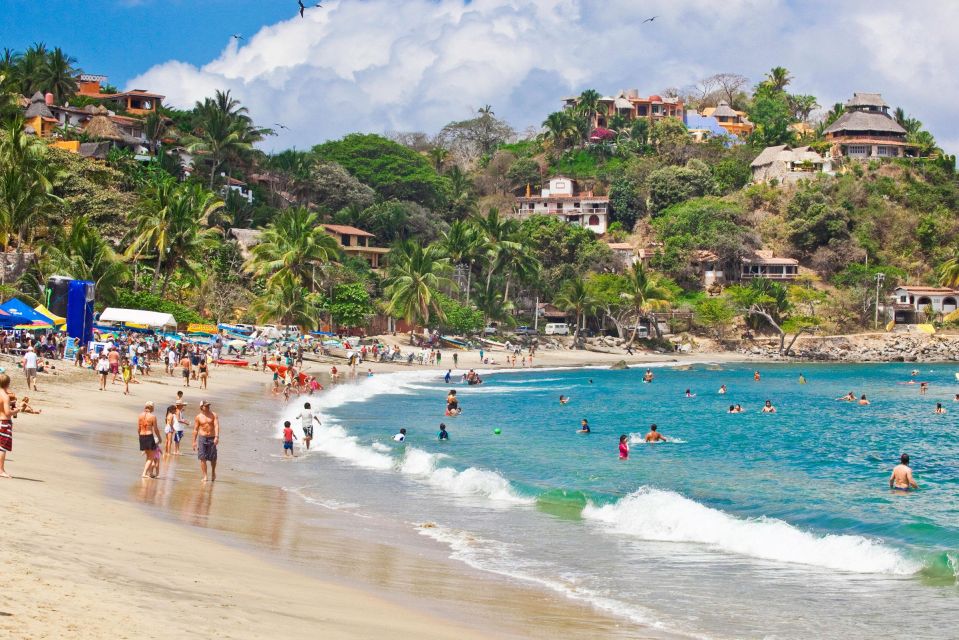 This beach is split into North (the tail end) and the Southern tip. The North end is where you will find white, sugary sand and tranquil waters, while the South end is more adventurous, rocky, and rugged. Because this island is totally out of the tourist zone, so it feels extremely relaxed, making it the ideal for anyone that needs to get away from the hassle of everyday life.
This little beach town is totally off the radar because it is ONLY accessible by boat, so for anyone looking to enjoy a boat excursion, this is the spot for you. Because this little island is secluded from everything else, it makes it for another "sleepy" beach town because it is not top on everyone's list due to the 30 minute transportation ride to get there. But, that's okay with us because over the years, this beach has been kept spotless, making it dreamlike when you pull up in the boat.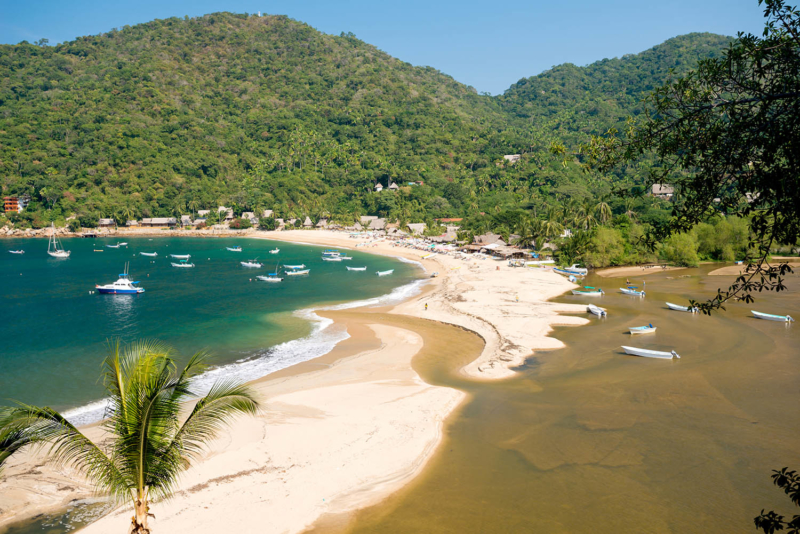 This little fishing town is mostly locals only! Which is nice if you want to escape the mayhem of touristy spots and overcrowded beaches. It is surrounded by Jungle-fringed coves keeping it a hidden gem. Mismaloya means "place where you can catch fish with your hands." This great fishing spot means, the local restaurants along the beach, always have fresh fish available! So, if you like peace and fresh fish, then this is the spot for you.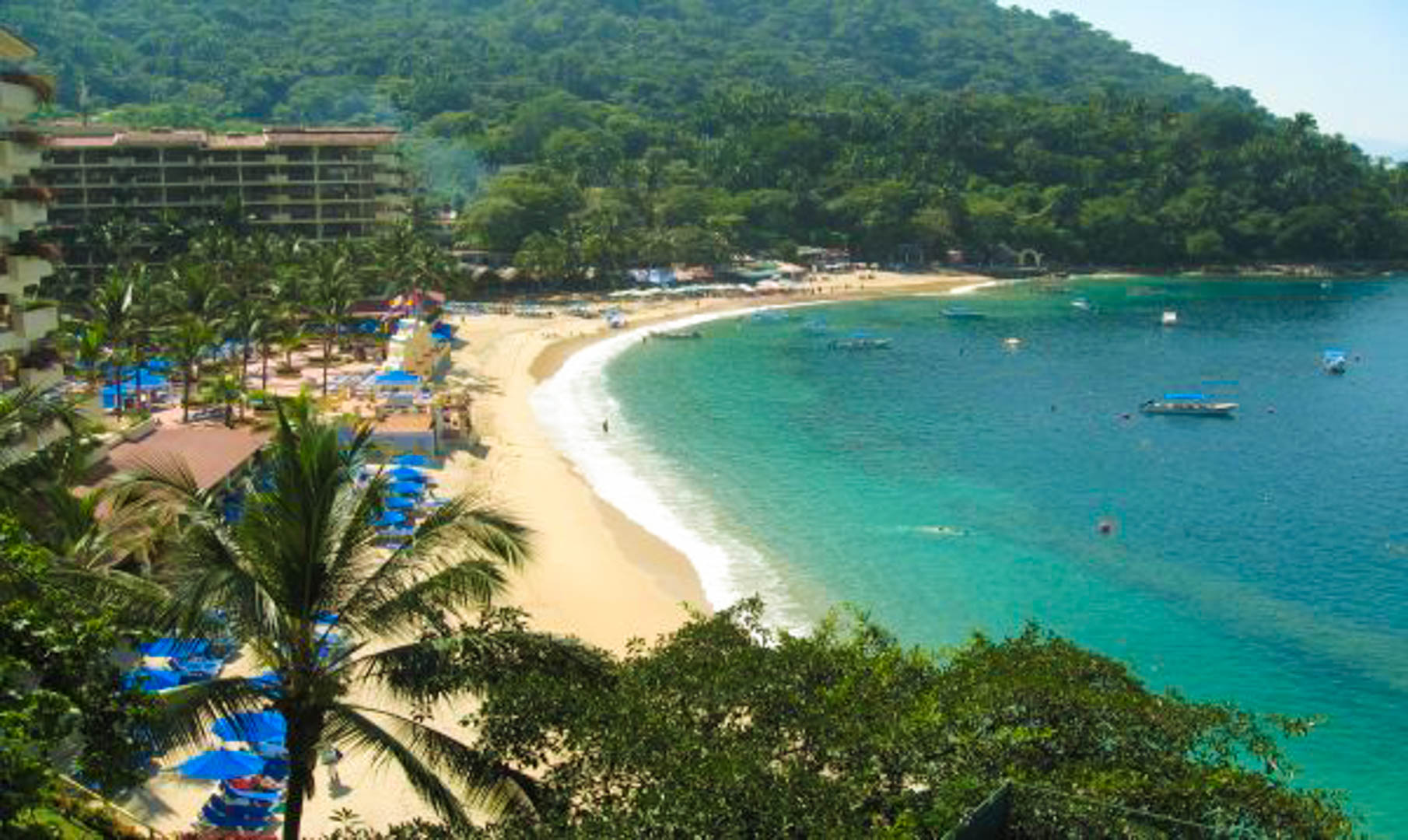 This is another local spot in Mexico, known for its slower pace. It's very quiet area, strictly for anyone that needs to relax and just be pampered. It is great for anyone that is strictly on vacation to lay on the beach, with not a care in the world, and no one bothering them, but if you're looking a lively atmosphere than you have 9 other beach spots to check out!