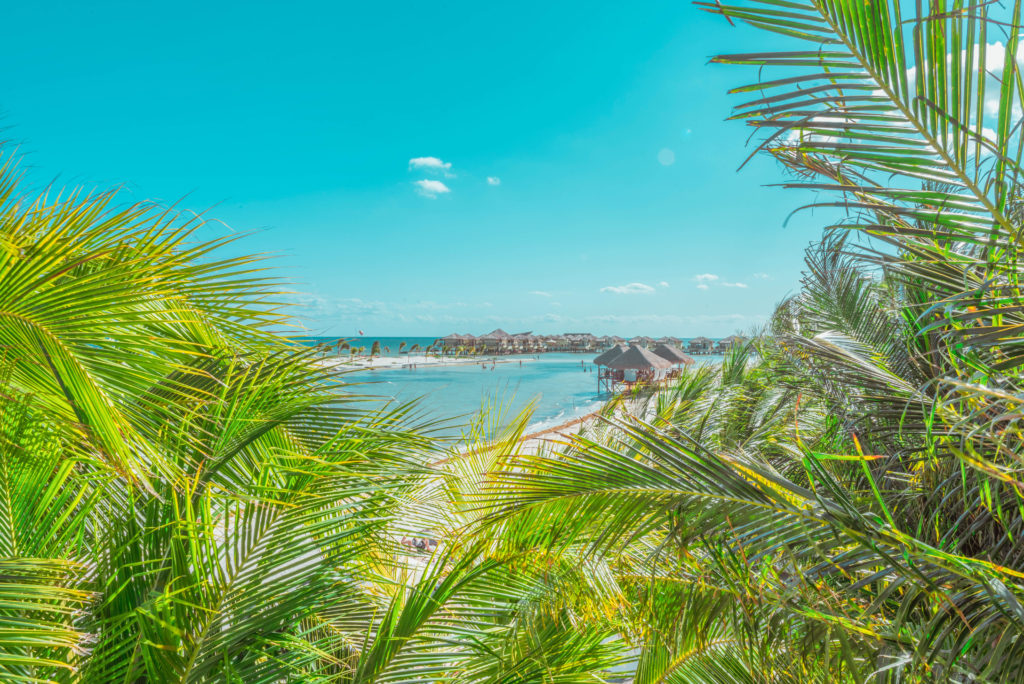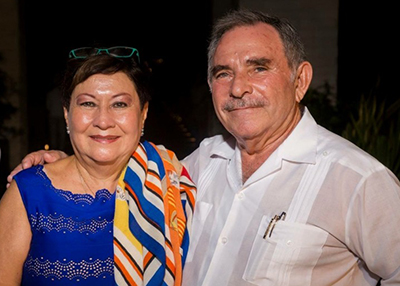 The founders of Karisma's El Dorado Spa Resorts and Hotels, Joe Martinez and Delores Lopez, believe that being a gourmet-inclusive resort means more than just providing the best guest experience possible.
Commitment to superior customer service and creating opportunities for growth have been at the heart of everything they have built from the founding of Lomas Travel in 1981, to the rise of El Dorado Spa Resorts and Hotels.
I would challenge anyone to find a poor review of any of their resorts.  The reason?  Passion.
Sr. Martinez and Sra. Lopez's passion and dedication to their employees, guests, partners, the environment, and the future can be described as nothing less than all-inclusive.
Take for example the 2009 swine flu pandemic. Hotel occupancy dropped to 9% and management told Sr. Martinez that he risked potentially losing $9 million if he didn't cut costs and layoff a sizable portion of is staff.
His response?  Not a single person was let go.
"When you have thousands of employees, you have a moral responsibility, a moral obligation, a duty to them," he told Travel Weekly. "When times are good, they help you. When times are bad, they need you. So, we decided not to let anyone go. It's about maintaining hope; That's important."
Additionally, Sr. Martinez and Sra. Lopez's have received recognition for their commitment to the environment and preserving the beautiful coast of Mexico for future generations to enjoy.
Both Lomas Travel and El Dorado Spa Resorts and Hotels funded the construction of what will be the largest artificial reef in the world upon completion:  Kan-Kanán.  Its purpose is to reduce the impact of natural erosion and aid in the restoration and continuation of a marine ecosystem which includes thousands of species.
You can taste their passion for the environment…Literally.
One of their resorts, El Dorado Royale, is home to the largest sustainable greenhouse in the Yucatan.  It provides all of their resorts produce and herbs that are completely free of unnatural pesticides, which gives gourmet-inclusive a deeper meaning than just being delicious.
"Going green is not just a concept, or just a bunch of words…  Going green is developing high quality products, free of chemicals, and free of pollution," said Sr. Martinez.
Additionally, El Dorado Spa Resorts and Hotels uses energy efficient lighting and air conditioning, solar panels, detergent-free laundry, and uses a water-filtration system which enables them to recycle 92% of their water for reuse.
The passion they have for the future goes beyond the planet, but also for educating and creating opportunities for Mexico and its children.
They have partnerships with local schools where children are brought to the El Dorado Royale Riviera Maya green house and are educated about the environment as well as various learning opportunities for its employees, such as English proficiency classes.
The passion that Sr. Martinez and Sra. Lopez have for excellence comes from being people-focused and a desire to make the future brighter.
With every turn they have focused on creating jobs for Mexico, supporting its culture, protecting the environment, and creating an atmosphere where travelers not only feel safe, but like family.
Creating a world-renowned brand like El Dorado Spa Resorts and Hotels by Karisma is something that is only achieved by having an all-inclusive passion; which is something Sr. Martinez and Sra. Dolores have weaved throughout the entire El Dorado experience.