WE'VE ALL GONE ON VACATION and come home craving certain drinks or foods from the place we just left. In honor of that, we have come up with a list of tropical drinks you have most likely tried (and loved) while sitting on a beach somewhere!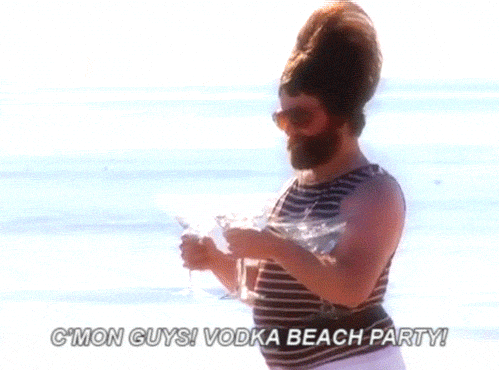 MAI TAI
If you fancy rum and juice (no, not gin *sorry Snoop*), the Mai Tai is definitely the drink for you!
5 oz. Spiced Rum

5 oz. Coconut-Flavored Rum

3 oz. Pineapple Juice

2 oz. Orange Juice

1 splash of Grenadine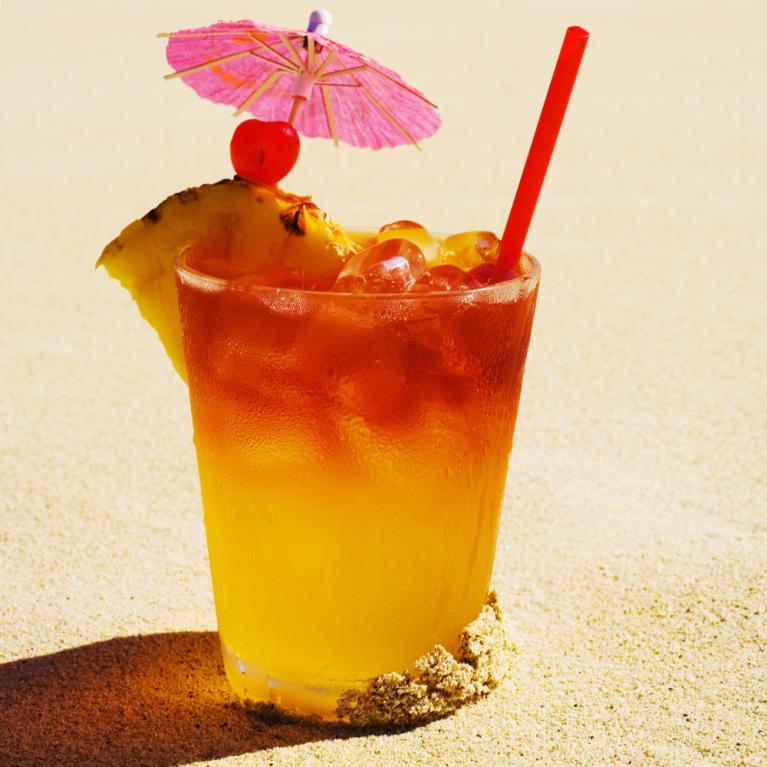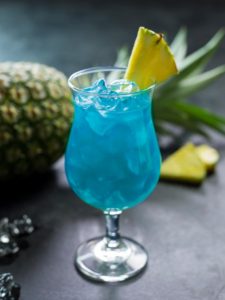 BLUE HAWAIIAN
A drink that resembles the aqua-colored water of Hawaii that's also incredibly delicious AND hydrating… What more could you want?!
5 oz. Rum

75 oz. Blue Curaçao

75 oz. Crème de Coconut

2 oz. Pineapple Juice

Garnish with a cherry and pineapple wedge
TEQUILA SUNRISE
If you're a tequila lover like me, the Tequila Sunrise is just what the doctor ordered (well, no really; but we can pretend)!
5 oz. Tequila, Chilled

4 oz. Fresh Orange Juice

1 Dash Grenadine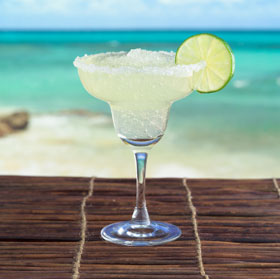 MARGARITA
You know what's better than one margarita? TWO margarita's, obviously!
5 oz. Grand Marnier

5 oz. Premium Tequila

75 oz. Fresh Lime Juice

5 oz. Simple Syrup

Splash of Orange Juice
(Enjoy this drink, blended or on the rocks!)
BAHAMA MAMA
As a very wise woman once said, "Save the drama for your (Bahama) Mama"! It's impossible to be upset when you're drinking one of these babies.
5 oz. White Rum

5 oz. Coconut Rum

5 oz. Grenadine

1 oz. Orange Juice

1 oz. Pineapple Juice

1 cup Crushed Ice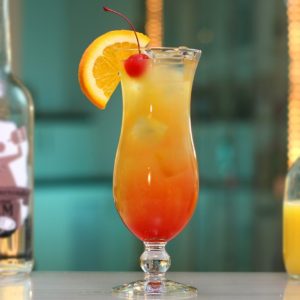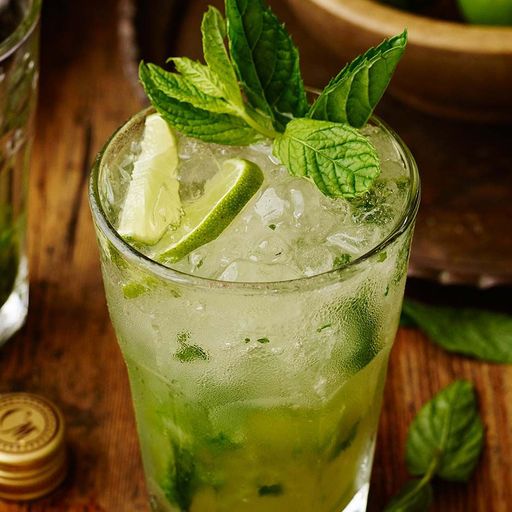 MOJITO
When the warm weather comes to stay, break out the mint and muddle yourself a refreshing mojito!
6 Mint Leaves

75 oz. Simple Syrup

75 oz. Fresh Lime Juice

5 oz. White Rum

5 oz. Club Soda
PAINKILLER
True to its name, Painkillers allow you to feel nothing but the sun on your skin and the happiness in the air (*sips* "ahhh")!
1 oz. Orange Juice

2 oz. Dark Rum

4 oz. Pineapple Juice

1 oz. Cream of Coconut

Nutmeg for Garnish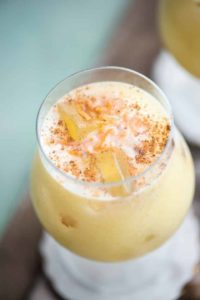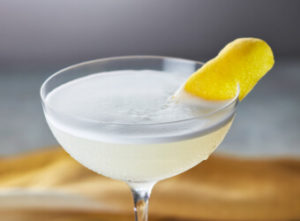 WHITE LADY
The White Lady is equal parts decadent, sweet, and sour. If you're searching for a sweet, dessert-like drink, look no further (trust us, you'll thank us later)!
5 oz. Gin

75 oz. Lemon Juice

75 oz. Cointreau Orange Liqueur
MIAMI VICE
We know that the popular '80's TV show, Miami Vice, was popular; but believe it or not, we think that the drink is even better!
5 oz. 151 Rum

8 oz. Piña Colada Mix

8 oz. Strawberry Daiquiri Mix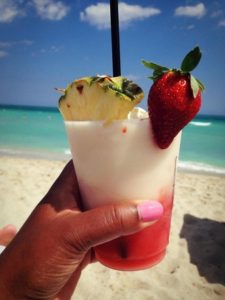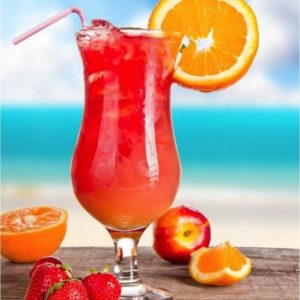 SEX ON THE BEACH
Sex on the Beach is so underrated, and that's mostly because when people order drinks, they don't want to utter those four embarrassing words. But trust us, if you're looking for a fruity, exotic drink, put Sex on the Beach at the top of your list!
5 oz. Vodka

5 oz. Peach Schnapps

5 oz. Orange Juice or Pineapple Juice

5 oz. Cranberry Juice

5 oz. Crème de Cassis
Now that you have our favorite tropical drinks, try them out for yourself and let us know what your favorites are!