AS I'M BALANCING THE PLATES ON MY ARMS while walking up to the table to place them in front of the customers, I daydream about what it would be like to feel like I am on a permanent vacation in the sun, relaxing near a beach, and just in a complete state of tranquility. I also think to myself how awesome it would be to be able to use my creative writing ability and English BA degree that I endured four LONG years of college for (you millennials get it.)
Well, with the power of prayer and A LOT of patience in customer service, I received the most amazing phone call from the voice of an angel.
"Hi Kellie, this is Jenn at Luxēvo Vacations. I was wondering if you were able to come in on Wednesday at 11 am for a job interview for our Lead Copywriter position?"
I thought it was too good to be true. A copy writer position? Writing? Me writing? Duh! Of course, I will be there Wednesday at 11am!
I woke up Wednesday with a little pep in my step. I got ready and looked my best, in my business attire. I had my social media and writing samples portfolio ready and I was on my way.
My commute was only 7 minutes. Such a perk for someone that loves to sleep in… all the time.
I walked into Luxēvo Vacations corporate office with a big smile on my face. Everyone welcomed me with open arms and gave me a tour of their gorgeous, modern office.
I interviewed with Miranda, Derek, and Dustin and it felt so natural. Just people my age, who get it… who get me. We got to know one another, talked about the job position, and just chit chatted. I left that interview feeling confident and with the desire to work there, so bad.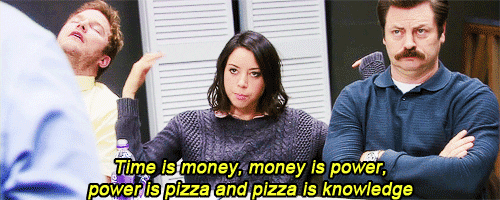 …well… not even a half hour after I left the interview, Jenn called me up and asked me to come in for a second interview, Tuesday at 10:30 am. Hallelujah! Yes! I will be there!
…
I worked the rest of the week at my other job and just wanted to be out of the food and beverage industry. Like I actually felt like wanting to tell someone to get their own drink or stop talking and just give me your order… but I didn't. I contained myself and got the job done.
So, when Tuesday came, I was so excited to get back into their office. I didn't know my fate, but for some reason it just felt so right to be in that office, surrounded by those people. Yes, those Luxevo people.
Anyway… back to it… I wasn't even sat down in the seat yet when they offered me the job position. I was ecstatic, but I totally played it cool, like completely casual… I told them I'm giving my resignation to my current job once I leave here and I will start that following Monday.
…
Back at the restaurant… I was very excited to give my resignation letter to my supervisor. I was moving on to bigger and better things… the start of my career as a Lead Copywriter! I said my goodbyes and never looked back at customer service again.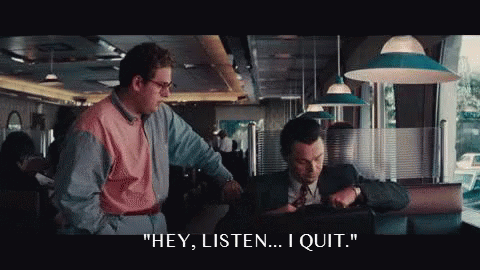 ….
Fast forward to 3 months later… I am part of the Luxēvo Vacations Team, the Luxēvo family.
This is no ordinary business. This is a place of pure happiness, a place to be yourself and work together as a team, and a place to call home. I never thought in a million years, I would have a job that doesn't feel like work. I get to do what I love to do; write, write, and write some more, with a group of people that I truly love to be around.
From day 1, I felt like I belong there.
Jenn became my work "Ma." Being states away from my mom, I miss her. I have my moments where I miss the sound of her Brooklyn accent, her Italian demeanor, and just the way she will critique me with her honest opinion (It's an Italian family thing). So, when I met Jenn and heard her heavy, New York accent and the way she was so honest and blunt with me. She gave me that motherly, harsh love that I have been missing from my own Mom and it really brought me a sense of comfort (again, it's an Italian thing.)
Miranda, my birthday twin, trained me to the best of her ability on how to write emails, blogs, social media, marketing templates, etc. We work together and are inseparable. She is my go to when I have any questions. Together, we sound like two hyenas laughing together and once we start, we can't stop. I'm surprised we haven't been separated yet… (SHHHH). No but on the real, when work needs to get done, we go into straight professional mode and work, work, work (No Rihanna pun intended).
Those aren't the only people I am close with. I have really built a strong relationship with all my crazy co-workers, like Derek, Dustin, Joey, Graham, Henry, Samantha, Rolf, Cole, Burt, Patricia, David, Ashely, Nicole, Michael, and Woofer. We do team building exercises on a daily basis, afterwork outings, and eat snacks together. We are a family, a family that picks on each other all day, and laughs about it in the end. With all of our unique abilities, together, we complete Luxēvo Vacations.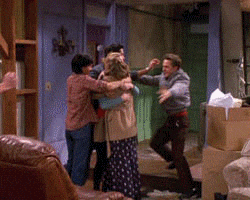 On May 16, I attend my first FAM trip with them. We are heading to Karisma Resort El Dorado Seaside Suites in Playa del Carmen, Mexico. I am beyond excited to be part of this experience. Just the thought of going to a Caribbean Island for work, is everything that I have dreamed of. Combining my love for writing and my love for lying on the beach doing absolutely nothing but focusing on how tan I can get, into one, truly is something that I will forever be thankful for.
Thank you to my team at Luxevo Vacations for welcoming me into your crazy family!
***HINT*** follow the blog page for more details about the FAM trip!