The FAM Trip mission: go to Riviera Maya and Playa del Carmen, Mexico, and visit as many Karisma Resorts as possible over the course of five days.
(SIDENOTE: a FAM trip, is a FAMiliarization trip).
We stayed at and got the full Karisma experience at El Dorado Seaside Suites, but we got to explore and just get a little taste of the other eight nearby resorts that Karisma offers.  While there we visited:
El Dorado Maroma,

The Palafitos at El Dorado Maroma,

El Dorado Royale,

El Dorado Casitas Royale,

The Fives Azul Beach Resort Playa del Carmen,

Azul Beach Resort Riviera Maya,

Azul Beach Resort Riviera Cancun,

and Generations Riviera Maya.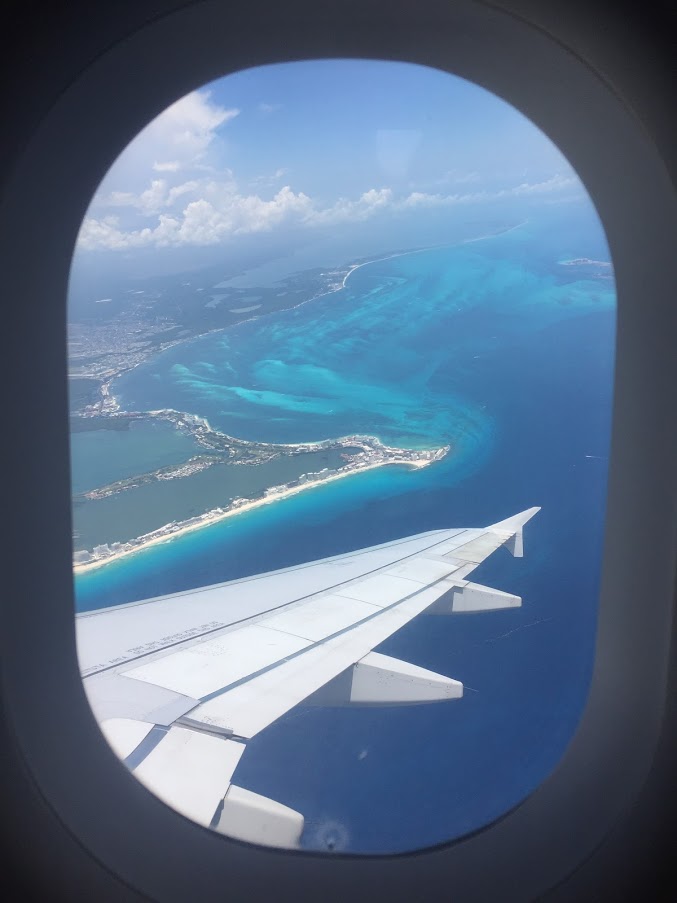 El Dorado Seaside Suites was a fantasy come true. Once we stepped off the shuttle bus; we were greeted with cold, essential oil scented towels, and a glass of champagne. They take your luggage and bring it directly to your room, so you don't even have to worry about it. The staff treats you like royalty and really makes the whole Karisma experience luxurious.
When I got the chance to step foot into my room, I almost fell to my knees in tears. It was stunning. White tile floors, white walls, California king size bed with all the pillows you can imagine, a rainfall shower, jacuzzi bathtub, mini fridge stocked with snacks and beverages, and a champagne bottle on ice.  However, the best part was stepping out onto my patio and seeing my own swim out into the infinity pool that overlooks the beach. It was absolutely breathtaking.
I was just in awe by the amount of creative detail that was put into this resort. It was the perfect place for a group trip because there were different activities for different demographics. The main pool had music blasting, volleyball, a swim up bar, Jacuzzis on both sides, and the beach was just a few steps away, so you could relax on a hammock or take a nap in your own cabana. You could spend your day at spa, in the gym, or playing tennis.  Also, the night life was alive. There were numerous bars open till 2 am, with music and dancing, so there was always something for us to do after hours. It was a pleasure to stay there.
The gourmet inclusive experience was delicious. Every restaurant was diverse in what they offered with very unique atmospheres. Between appetizers, entrees, and desserts; I rolled out of every restaurant so full, but so happy.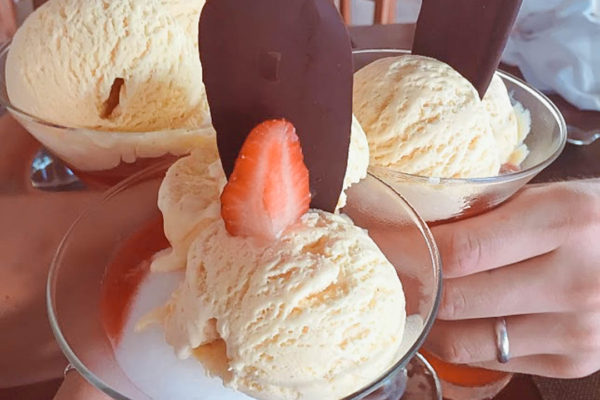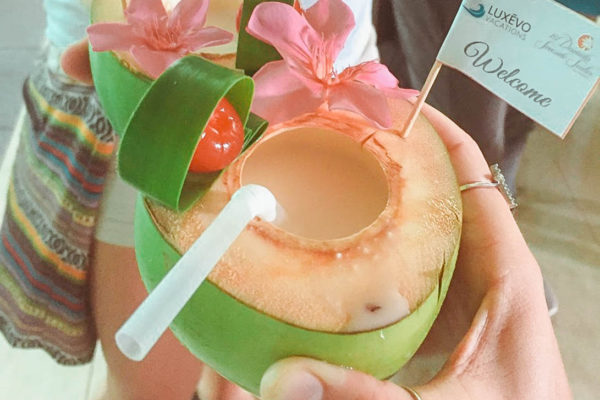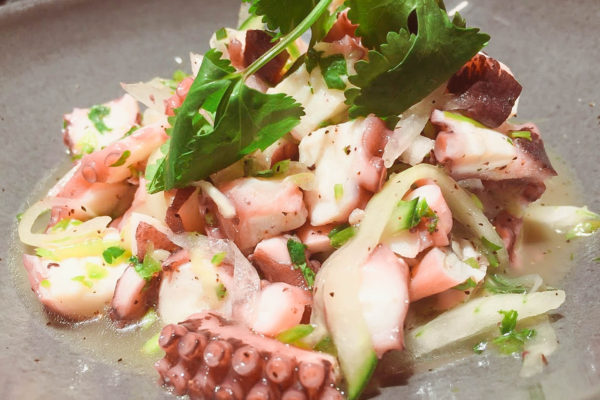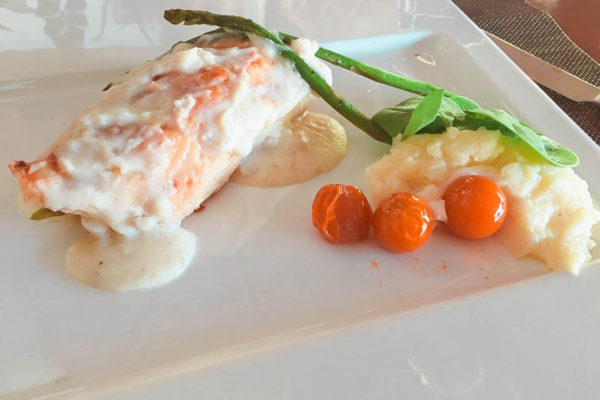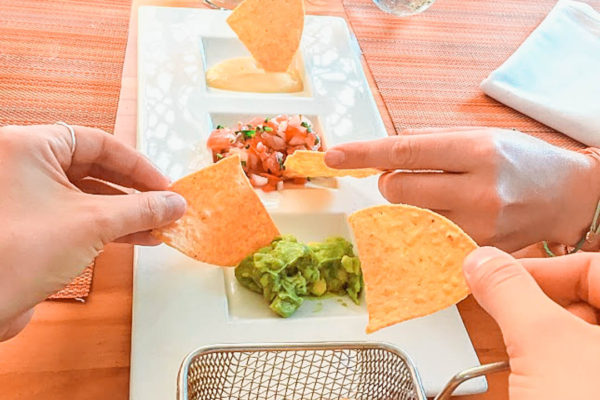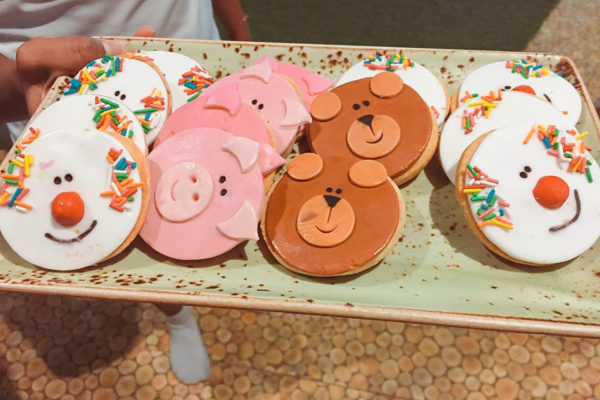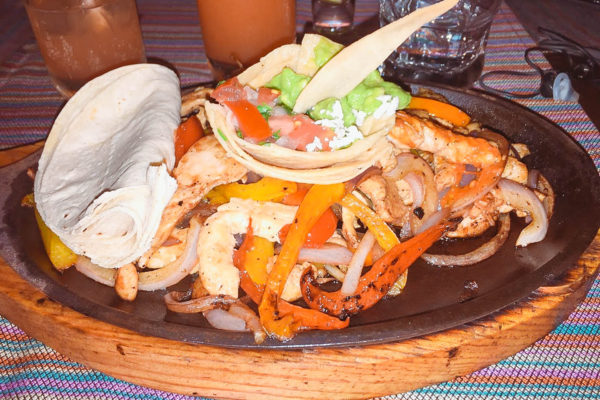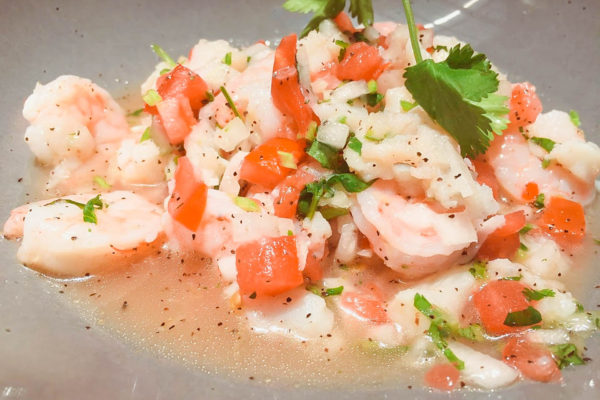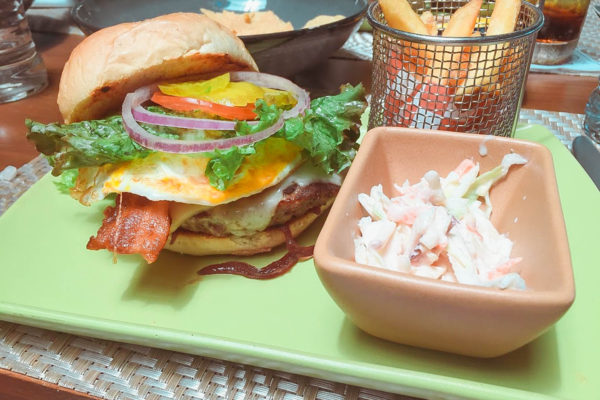 It's one thing to be spoiled by one resort, but when you get the opportunity to explore 9 resorts in 5 days… I am just filled with so much gratitude. We were able to sample a little bit of all their unique styles, what they have to offer, taste delicious meals, premium drinks, and just enjoy the entire Karisma experience at each of them. We are all so blessed and grateful to be able to experience a once in a lifetime trip like this.
My personal favorite day was the last one. We spent it at El Dorado Maroma and the Palafitos. The beauty and details in these resorts leave you completely inspired. Especially the Palafitos Overwater Bungalows. They had me daydreaming about vacationing there. With the clear turquoise water, the glass floors, the detail that goes into each room, and the peace and quiet as you are standing out on your balcony overlooking Maroma Beach is a mesmerizing experience that will leave you speechless.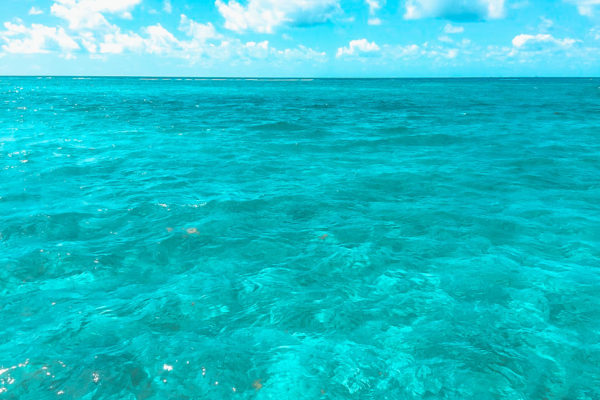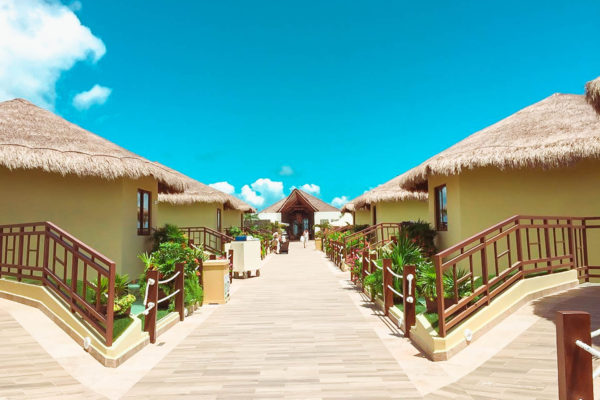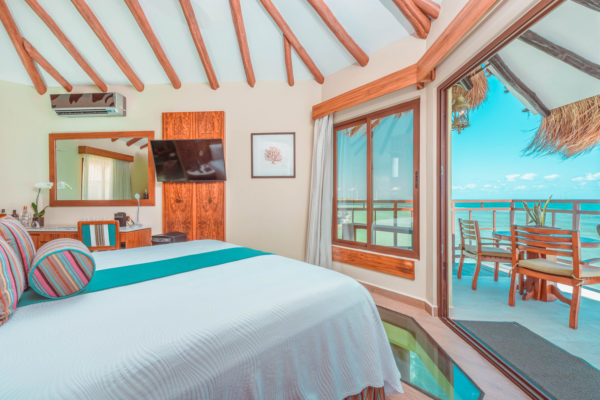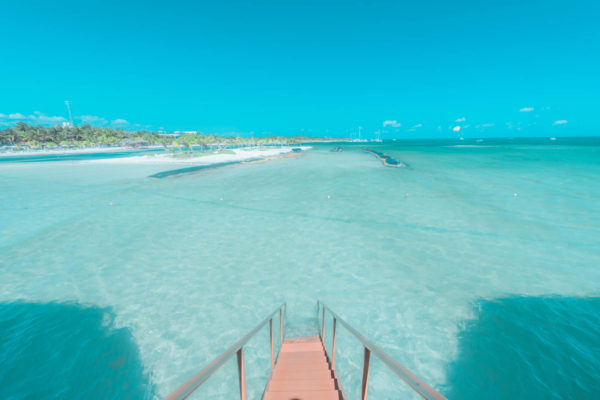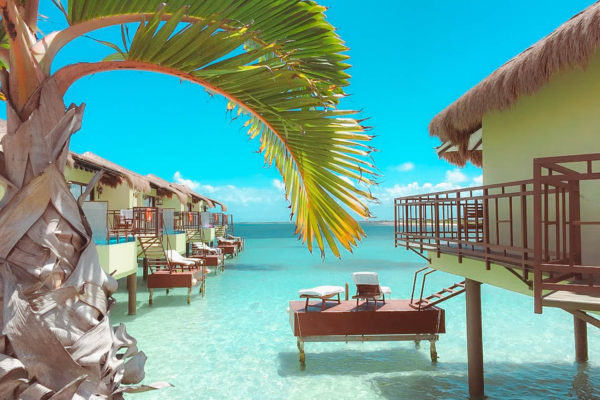 The properties were gorgeous and so fun to explore, but Maroma Adventures is what had me ecstatic. We took a catamaran boat just far enough off of shore to where the water was calm, warm, and perfect for snorkeling. We gawked at the coral reef through the clear water, as so many different colored schools of fish that just happily swam around us. I can't say it enough, but it was truly an amazing experience. As we continued to sail around Maroma beach, we played music, drank, danced, sang, and laughed together.
Once we were settled, the captain asked us if we like swings. "Well, yeah? Who doesn't?". So, he pulls out this rope swing attached to a parachute. He explains to us that it his 50% of him controlling the swing and the other 50% is whatever the wind wants to do. We all took turns flying around 15 ft in the air and jumping into the water. As scary as it looked, it was actually tons of fun. After the water adventures, we enjoyed a fresh buffet on the beach, listened to local tropical music, and just absorbed the beauty around us.
My 5 days spent in Mexico is an unforgettable memory. I was treated like royalty and felt like a queen. I lived in luxury and fully indulged in the Karisma Gourmet Inclusive experience. I ate things I never thought I would ever eat, I drank everything, and I did activities I never thought I would ever experience (like holding a hawk or jumping off a rope swing into the Maroma beach).  It was complete bliss. I was so glad to experience this with my Luxēvo Vacations family. I can't wait for our next FAM trip together!